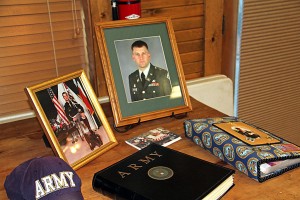 The Scholarship committee is amending the CPT Todd Christmas Scholarship award guidelines and application for those who will be applying in 2012.  
New information will be added to the website shortly.
On the left is a memorial display set up in honor of CPT Christmas at the 2011 Texas Cauble Family Association reunion.